Ghetto DSLR
Wanna be an artist? Equipment too expensive? Build youself a GhettoDSLR.
(Without the mirror, but with extra ghetto.)
Wait wat?
This: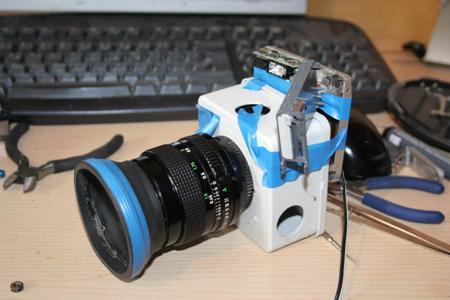 Inspired by the KGB-Eyetoy, i thought: "Why the fuck not mount the SLR lens to a pocketcam?"
And so i did.
How?
Take your beloved digital pocketcamera. I used a Minolta Dimage X, because i had it lying around and it had a borked focus motor.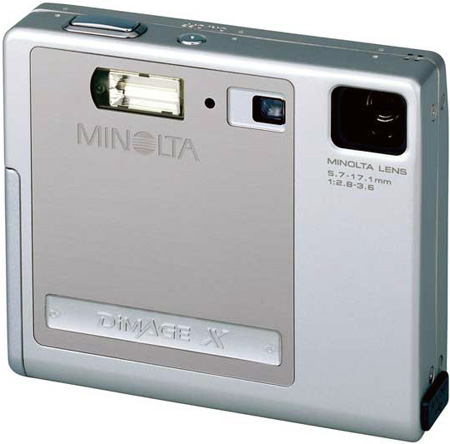 Have it? Good. Hack it open and remove the optics (1) from the camera (2).
Then find a box or something to mount your SLR lenses on. I used a cableconnectorbox.
Look at this: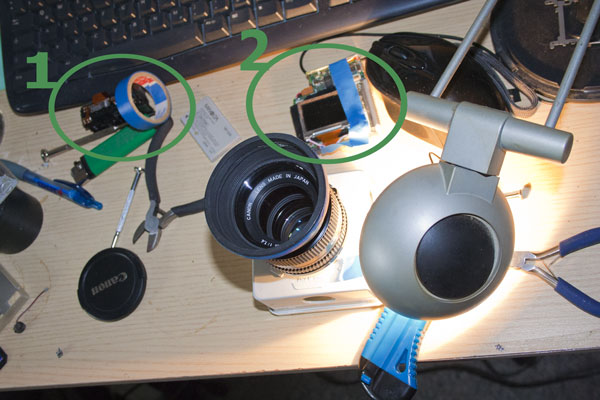 Remove 1 from 2. =) (click to enlarge)

Find the CMOS or CCD sensor, and mount it in a way so you can adjust the image focus pane.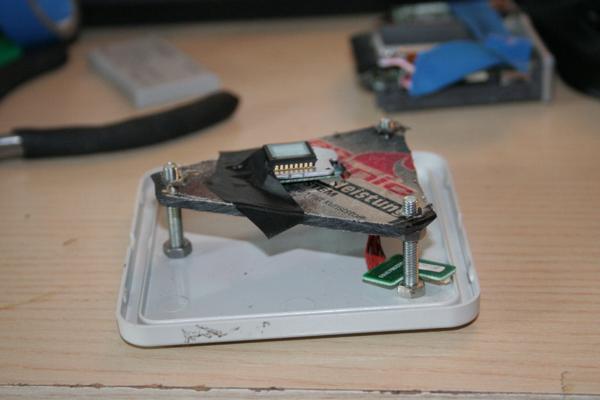 See? like this.
Mount it like a BOSS (tape).
Screw the screws till the sensor is in the right place.
Assemble! (tape)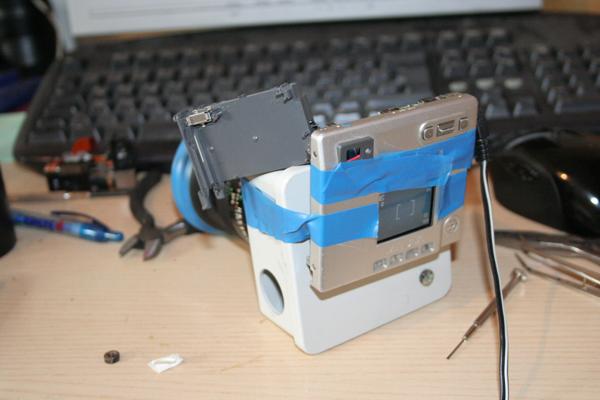 yea!
Test your ghettocam!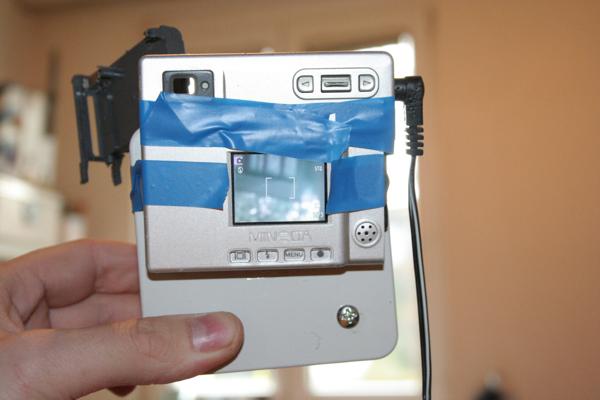 IT WORKS!
Now that you have a professional looking camera, you automagically became an artist! Congratulations!
Also, have a look at the other pictures for more details.